by colin osterhout on Dec.10, 2013, under Technology Planning
As I was stomping through the woods these past two days looking for deer, I spent a lot of time wondering why we don't spend more time using the outdoors as our classroom, and I keep coming back down to the block of time / management overhead / expense / logistical hurdles and it's a bit of a shame.  For every subject I could think of to be explored at the primary and secondary levels, be it math, science, reading, history, humanities, the arts, and so on, there's something to be added from the environment that we live in.   Sometimes I get down at being in the educational technology sphere in a state with such underwhelming bandwidth, high teacher turnover, limited expertise and experience in the technology field, but we could be playing to our strengths and that I feel is often right outside our door.
From reading the blog posts and comments This week I think folks in this class really enjoyed having the venue to describe their thoughts on creativity's place in technology planning.  I was expecting a video or comic strip about it, but I think people really had a lot of *stuff* to put out there, with nuances, that apparently wouldn't fit easily in other mediums.  Chris did make a pretty nifty graphic, but it too was packed with goals, elaborations, and the like.  I think if we took the maxim "A picture is worth a thousand words" and did this week over again I think we could get some rather nifty ideas about what creativity's place in tech planning.  I'll give it a shot here from a quick web search, of what I would like to see more of in technology in education: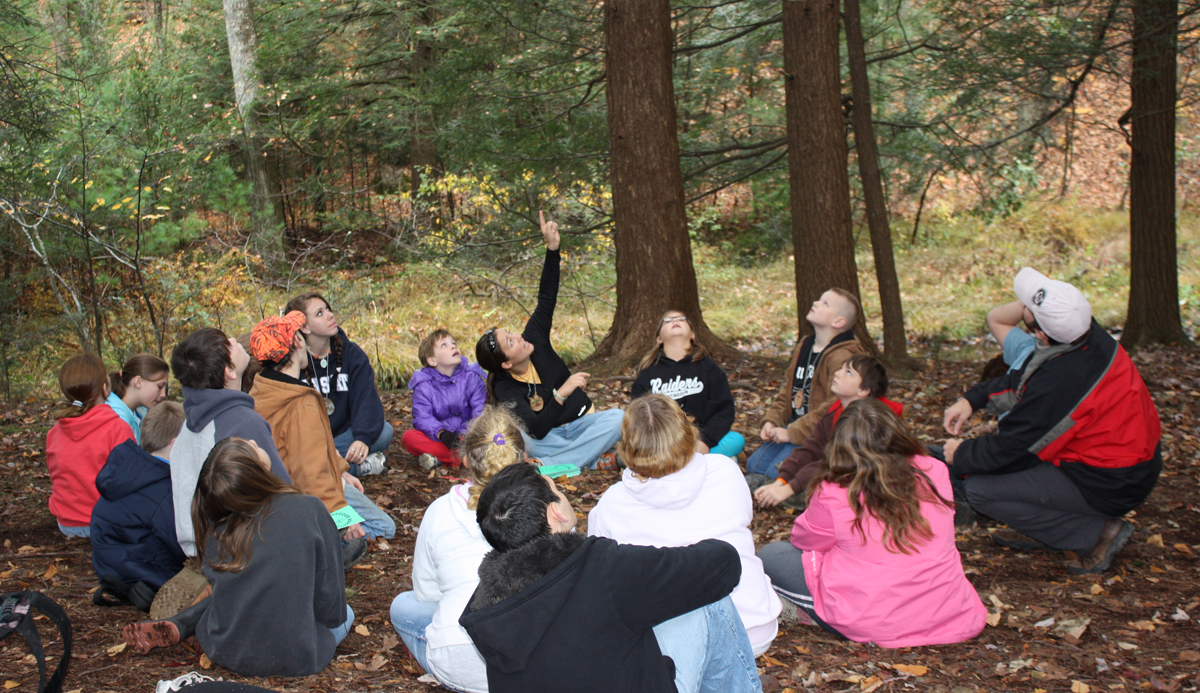 Note that just about everyone, with the exception of the girl on the left with a blue coat, is totally engaged.  I'm sure there's a lot of ways we can incorporate technology into this (I'm thinking using Evernote to take pictures and notes for later creative use), but first things first: there's a discussion going on with [just about] the whole class taking part.  We need to make sure that technology doesn't interfere with this important aspect.
Now we're down to the final final final stretch I'm looking at what's in front of me to do writing wise and presentation wise and I'm a little intimidated to be sure.  I have much to do in the next couple of days, not a whole lot of time to do it in, but I feel well prepared to get it done at least.  I have really enjoyed the discussion that our small class has generated and have really enjoyed the feel of getting outside the box so to speak as far as tech planning goes.  Thanks everyone for the discussion.